Sell Art On Society6: Step-By-Step Guide For Beginners
Most art business owners worldwide constantly look for more ways to sell their art online. Finding out how to sell art on Society6 will provide them with another brilliant option.
If you own an art business or plan to create one shortly, learning how to sell art in multiple ways is unavoidable.
While many websites will allow you to list your artwork for sale, discovering new ones will always work in your favor.
Society6 happens to be such a website. And today, you'll learn all about it:
What is Society6, and how does it work?
Can you make money as an artist on Society6?
How to list your art for sale on Society6?
Is Society6 worth it?
Recommended Read:
What Is Society6?
To sum up, Society6 is an online marketplace that allows art creators to earn profits by selling their artwork.
Currently, Society6 is one of the biggest print-on-demand platforms anyone can join to sell all kinds of different products.
For instance, you can sell anything from wall art to home decor to even prints on bed and bath items.
It's worth mentioning that while Society6 is a USA-based company, the site is open to creators worldwide.
Anyone can join Society6 without paying anything – creating a seller account is free.
Alright, let's continue to the essential part of this article, shall we?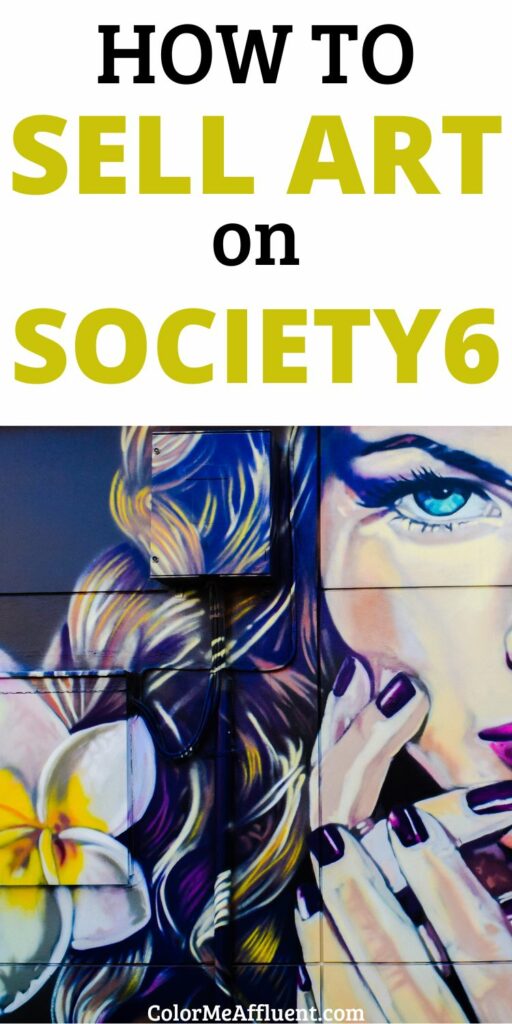 What Products Can You Sell On Society6?
At the time of this writing, Society6 accepts product listings that will suit any of the following categories:
Wall Art
Home Decor
Bed & Bath Products
Apparel
Kids
Bags & Accessories
Furniture
Tablet
Office
Tech
Outdoor & Lifestyle
In addition, the site allows its users to browse available products by different metrics, such as Shop By Artist, Holiday, and Society6 Essentials.
How Does Society6 Work?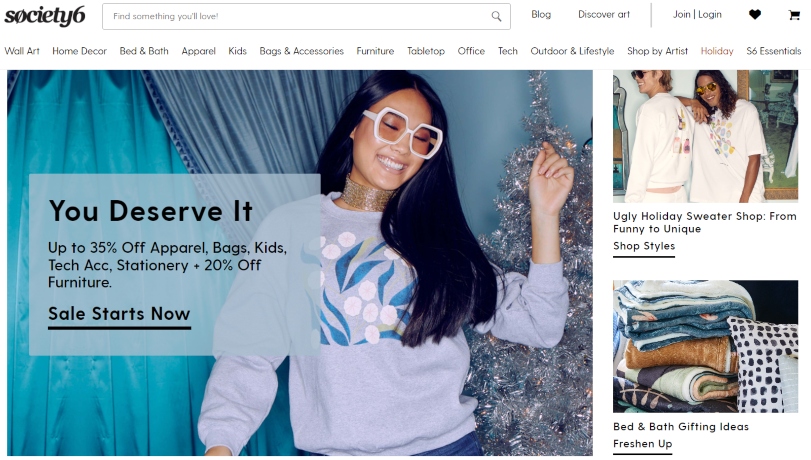 Quite frankly, the working process of Society6 is pretty straightforward.
Considering Society6 is a print-on-demand company, I'm sure most can imagine its inner workings.
Assuming that some of you are complete beginners in the make-money-by-selling art world, I want to take a minute to cover the way Society6 operates:
Basically, the site provides art sellers with a huge platform they can use to showcase their artwork.
Once you join the website as a seller, you'll have to create, upload, and list artwork on products of your choosing.
When a customer places an order to purchase a product with your design on it, you'll receive a commission.
Is Society6 A Good Place To Sell Art?
Before I show you how to sell art on Society6, let's talk for a minute about whether selling on the platform is a smart move for your business, shall we?
In my opinion, selling artwork on Society6 is worth the time and effort.
Nowadays, Society6 gets around 5.5 million monthly visitors:
Say what you will, but that's a huge pool of potential customers willing to invest in your art (to say the least).
With that said, the number of clients Society6 attracts every month is not the only reason to join the site as a seller:
By all means, selling artwork on Society6 will provide you with an easy way to earn a part-time or full-time income as an artist:
All you'll need to do is create an original art design, and the site will take care of the rest.
Working activities such as production, printing, storage, and shipping are something Society6 will do on your behalf.
Moreover, the platform goes as far as to put a huge part of the marketing efforts necessary to successfully sell your art.
Also, you have full control over the type of products that will have your designs on – you can place artwork on any kind of product you like.
So, yes – Society6 is a great place to sell your art!
Related Read:
How Do Artists Get Paid On Society6?
First and foremost, Society6 will place a fixed price on all your products.
Artists earn a 10% profit margin.
Of course, if you decide to sell a product at discount, that will reduce your overall commission, but the profit margin will remain the same.
Now, certain categories work a bit differently where pricing is concerned:
Framed art, wall art, and canvas print products will appear for sale on the platform with a base price. But you have the option to set up the profit margin you want.
Again, Society6 doesn't come with subscriptions, monthly fees, or listing fees.
Customers pay for products via PayPal, Amazon Pay, or credit card.
Creators receive their earnings via PayPal.
How To Sell Art On Society6 – Step-By-Step Guide
1) Set Up Your Society6 Account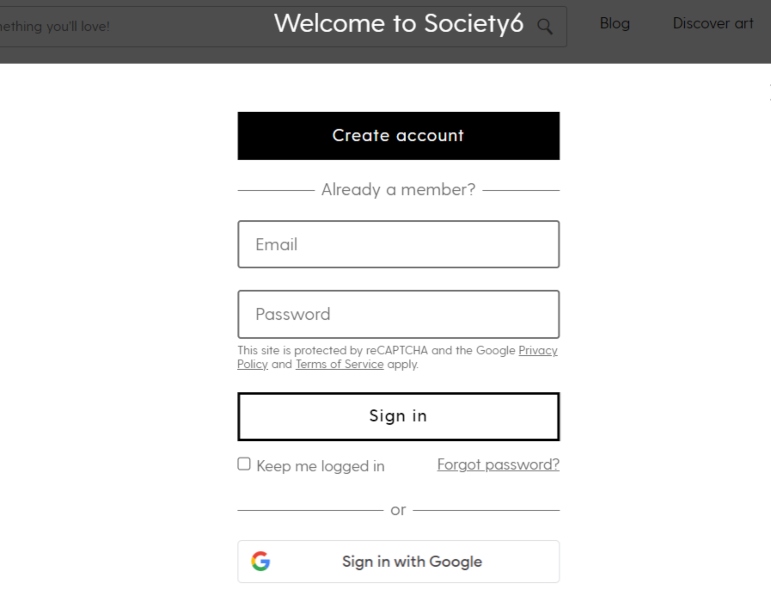 Creating an account on Society6 is as easy as it can get.
Go through the following steps to start selling art on Society6:
Visit the homepage of Society6
Click the Create Account tab
Type in your username (make sure it's a good one since you can't change it later)
Generally, your username will be your display name on the platform. I suggest using your own name or the name of your brand.
Your display name will appear in your profile header and all your listings – it's the name your customers will constantly see each time they browse through your products.
Once you decide on a display name, you'll have to provide your email and pick a password.
Then you can hit the Sign-Up button, which will take you to a welcome page where you'll need to verify your Society6 account to continue.
2) Build Your Society6 Shop
Nowadays, Society6 will give you plenty of options to develop a stunning shop, and I recommend taking advantage of all of them.
For example, you should add a bio, and edit your cover image and your avatar – you'll be able to do that by clicking on the Appearance tab.
Also, think about displaying your contact details, social networks, and art website to allow potential customers to get familiar with your and your artwork.
3) Edit Your Shop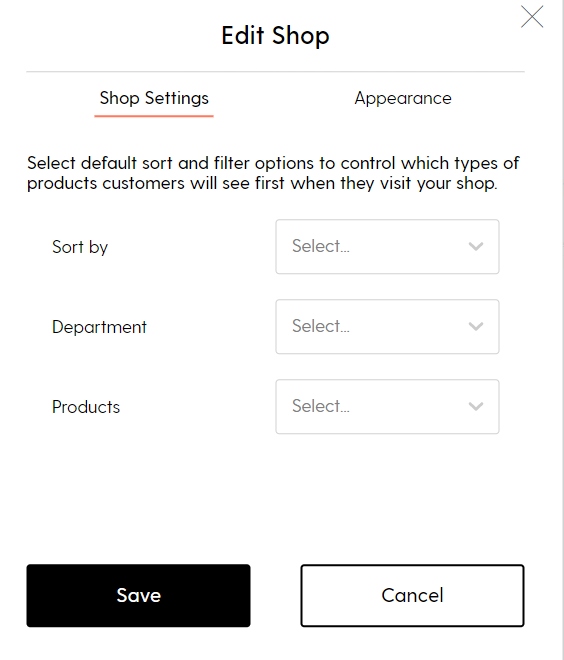 Editing your Society6 shop is not just a recommendation – it's a must if you want your store to look as professional as possible.
Take your time going through your shop's settings – they'll show you how to sort out your product images.
Pro Tip:
Make sure you set your settings in a way that will let you sell all products – that's necessary if you plan to upload all kinds of product images.
4) Upload Your Product Images
Society6 has certain requirements about your image files:
Each product image you'll upload on the platform has to be a JPG File (without layers) or PNG File.
Whether you'll choose a JPG or PNG file it's up to you, but your file images have to be 300PDI (dots per inch) to be eligible for printing.
With that said, here are the dimensions Society6 recommends for your product images:
Horizontal Images (15,000px x 9,000px)
Vertical Images (8,000px x 12,000px)
Square Images (12,000px x 12,000px)
According to Society6, you should always use the RGB Color Format for your images.
Image Uploading Process On Society6
Go to Upload Now button (or the Sell link)
Click Add New Design
Enter Artwork Title (the title of your artwork has to be descriptive and short)
Drag and drop or art design or select the file from your computer
Select the category for your product ( painting, drawing, graphic design, photography, or collage)
Place relevant tags (subject, colors, style, medium, etc.)
Write a description ( use the search engine of the platform to come up with suitable keywords for your product description)
Save and click the Enable button, so your art designs will begin appearing on the site
5) Price Your Artwork
By all means, this article about how to sell art on Society6 will never be complete unless I cover the process of pricing your products.
As you already know, Society6 has a flat 10% commission rate.
However, you can pick your own profit margin in the Wall Art category:
Even though the profit margin will automatically appear as 10%, you can change it to a higher one.
You'll notice a Pricing Link on your Artist Studio Page – use that link to set up the pricing you see as fit.
Sell Art On Society6 – Frequently Asked Questions
Which One Is Better Society6 Or Redbubble?
Nowadays, many business owners will tell you that it's better to sell art designs on Redbubble than on Society6.
That's mostly because Redbubble offers higher profit margins.
But Society6 will allow you to change your profit margin to a higher one, so keep that in mind before you decide to start selling art on either of these platforms.
Related: How To Make Money Selling Art On Etsy
How Much Does Society6 Pay Artists?
Right now, Society6 will offer you a 10% commission on your art sales.
Of course, you can expect a higher commission if you sell art, canvas, or framed prints since these categories will allow you to pick the profit margin you want.
Does Society6 Own Your Art?
No, Society6 doesn't own your art:
Each art seller on Society6 owns and retains all rights to the artwork and content they submit on the platform.
Final Say
At this stage, the topic of how to sell art on Society6 should be clear.
There isn't much the platform often changes about the selling process happening on it.
Still, I'll let you know if any significant changes happen in Society6 in the future.
Until then, you can have the word on this topic:
What are your thoughts about selling art designs on Society6?
Do you love the idea, or do you prefer to list your artwork for sale elsewhere?
Let me know, and we'll discuss the subject further!
More Ideas From Color Me Affluent To Read: