How To Make Money As An Artist: 15 Easy Ways To Earn From Art
Can't wait to learn how to make money as an artist?
That's understandable, to say the least:
While there is nothing wrong with creating paintings as a hobby, monetizing your artistic skills is the better option.
Why shouldn't you turn your abilities into an online career that will deliver a full-time income into your bank account?
After all, reaching financial freedom while doing what you love is the ultimate dream for most people.
Today, you'll learn a lot about making money as an artist online:
I'll introduce you to tons of ways to earn as an artist without leaving your home.
How Much Money Can You Make Selling Art Online?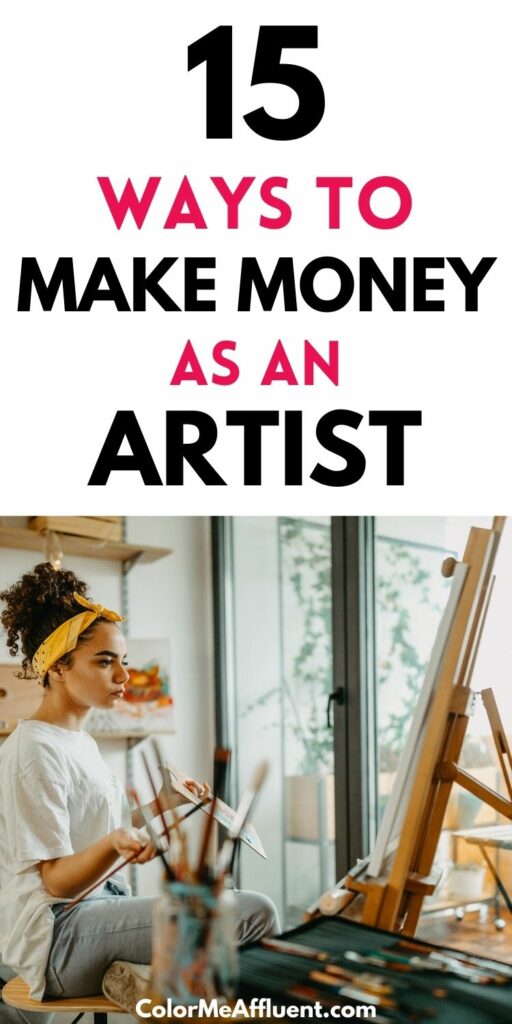 Whatever the case might be, you have some important decisions to make.
To help you through the decision-making process, I would like to show you plenty of different ways to earn online as an artist:
How To Make Money As An Artist – The Best Ways To Earn As An Artist
1) Sell Original Paintings Online
Generally, the best way to make money as an artist is by selling your original paintings online, in my opinion.
These days, you can start offering your artwork on your own online store or on the most popular platforms that will allow you to do that.
Some of these platforms are:
Etsy: Currently, Etsy is one of the largest marketplaces that allows artists to sell their work. Creating an Etsy store will cost you next to nothing. More importantly, it will showcase your original art to millions of people every month.
Saatchi Art: Another online platform that attracts millions of art lovers is Saatchi Art. This online gallery is an amazing place for artists looking for global exposure.
Fine Art America: Fine Art America is a bit overcrowded right now, but it's still worthy of your consideration.
2) Sell Paintings In Art Exhibitions
First and foremost, very few artists are lucky enough to sell their works selling on art exhibitions.
However, if you're not a beginner and you have an agent, you can earn quite well if you sell a painting that way.
Those who don't have an agent can achieve similar results if they devote time to developing connections and networking within the industry.
Another thing to keep in mind is that art exhibitions don't happen that often now, due to obvious reasons.
3) Sell Art Prints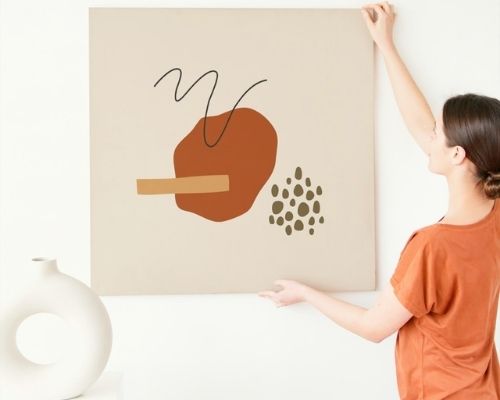 One of the most obvious answers to the question of how to make money as an artist is to start selling art prints.
To clarify, an art print is a print version of your paintings or drawings, such as photos, posters, and mounted canvas.
Depending on the type of art you'll recreate on a print, your artwork can go for a price that is anywhere between $20-$400.
Etsy is once again the platform I recommend for selling art prints.
4) Start A Print-On-Demand Company
Speaking of prints, I have to mention the opportunity of launching a print-on-demand brand.
A print-on-demand business model will allow you to upload your designs, illustrations, or photographs to a website of your choice.
Once an order comes in, your print-on-demand partner will print your artwork on the product the customer wants to purchase.
Then the company will ship the product on your behalf.
You'll pay a fee to your printing company after printing and shipping take place.
5) Sell Digital Stock Artwork
According to statistics, selling your photos or art designs to stock websites will earn you up to 60% of the total revenue of the sale.
What does this mean?
Well, it means that you can make anywhere between $20 to over $20,000 per month if you decide to use this selling art online strategy.
I suggest looking into Shutterstock, Adobe Stock, or Creative Market once you're ready to sell your vector designs or photos.
These platforms will also allow you to offer non-stock creative work, such as fonts and digital stickers.
6) Do Commission Jobs
Here, we're talking about doing any kind of work that offers a personalized experience to art enthusiasts.
Whether a client wants a portrait or another form of custom art, you have to be able to deliver in time.
If working under stress and meeting deadlines don't bother you, feel free to look for an art commission job.
You can find one on DeviantArt, ArtStation, and even Twitch.
7) Offer Your Freelance Services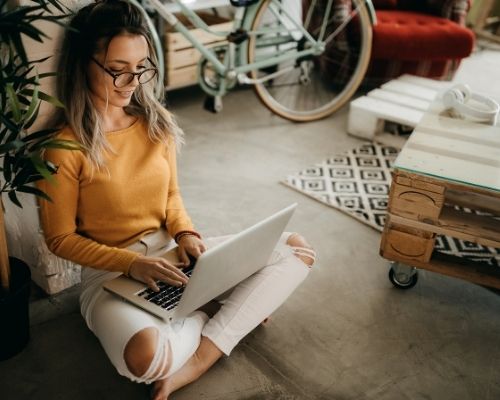 Make no mistake – working as an art freelancer is more than a source of extra income:
It might become a way to earn a living if you put the effort to establish yourself as a freelancer in demand.
The first thing you'll have to do is build a portfolio that showcases your best artworks.
Once you do that, you should create profiles on different job portals, such as UpWork, Freelancer, and Fiverr.
Doing research to help you come up with reasonable pricing for your art services is unavoidable.
8) Create And Sell An Art Online Course
Quite frankly, the idea of creating and selling an art course might be intimidating if you're a beginner.
But it doesn't have to be:
Spending some time learning how to create video lessons will pay off in the long run.
Offering an online course is a great way to build a passive income stream.
Some of the best platforms to host your art course are Udemy, Skillshare, and Teachable.
9) Create An Art eBook
Now, if creating an online course is a step you're not ready to take yet, you might want to consider offering another product – an eBook.
An art eBook is way easier to create than a whole online course. More importantly, you can sell it on tons of different platforms.
For example, you can list your eBook for sale on your website, Kindle Direct Publishing, and Ingram Spark.
As you can imagine, the opportunity to earn by selling the same product on many platforms is another way to make money while you sleep.
10) Offer Paid Art Consultations Online
Using tools like Zoom to offer different online consultations is very popular right now.
Why shouldn't you take advantage of that opportunity to work as an art consultant online?
Providing your art knowledge and expertise to help newbie artists is a great way to monetize your art skills.
Of course, you should build yourself as an art expert and have a name in the industry to make the best of this earning idea.
11) Start A YouTube Channel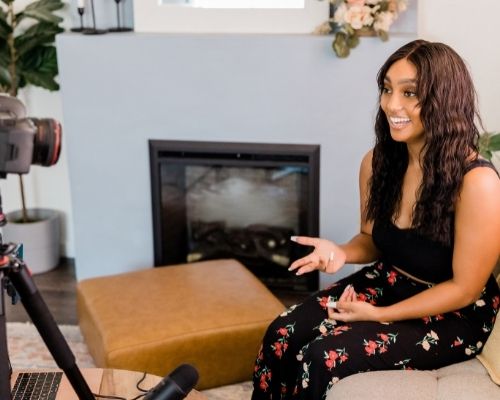 The next answer to the question of how to make money as an artist that I have for you is starting a YouTube channel.
Believe it or not, there are many ways to monetize an art YouTube channel:
You can promote your own art projects or earn as an affiliate for related products and services.
Also, once your channel grows, you'll be able to make money by placing ads within your videos.
12) Give Paid Live Streams
Many of you may wonder – what kind of live streams should I offer to earn money as an artist?
Well, you live stream tutorials, workshops, and webinars where you can do anything from teaching an art class to allowing your audience to ask you questions.
Vimeo and Demio are both suitable platforms that will let you do that.
It's worth mentioning that this earning method will work best if you already have a large enough loyal fanbase.
13) Enter Art Contests
By all means, winning an art contest is a long shot.
Still, I believe signing up for different art contests is worth the effort:
Winning one will bring you anywhere from $100 to over $50,000 as a cash prize.
In addition, taking part in an art contest will put you in the perfect position to demonstrate your artistic abilities in front of the biggest experts in the industry.
14) Apply For Artist Grants
To clarify, an artist grant will often be more than enough to cover your pending expenses and help you launch an art business online.
If you struggle financially, getting such a grant will take care of all your needs – and then some.
I suggest doing research online and looking into art institutions that provide art grants.
Sometimes, popular artists offer them as well, so you should keep that in mind too.
15) Launch A Crowdfunded Project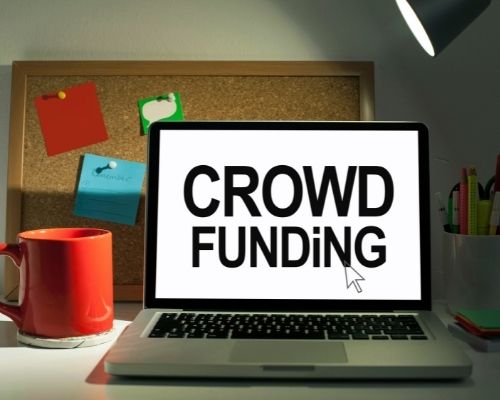 Alright, starting a crowdfunded project might not be the first thing that comes to mind when you're wondering how to make money as an artist.
Be that as it may, doing it is a great way to bring attention to your work and raise funds to develop your art business ventures further.
Consider using platforms like Kickstarter and GoFundMe:
Both of these platforms will help you get your project off the ground.
How To Make Money As An Artist – Frequently Asked Questions
How Do I Start Making Money As An Artist?
Currently, you can start making money as an artist in a variety of ways.
For example, you sell original paintings in your own online store, launch a print-on-demand business, work as a freelancer, and teach art online.
Also, a good way to earn money as a newbie artist is to create an art online course or eBook.
Can An Artist Become Rich?
Yes, you can become rich as an artist, even if achieving that right now might seem unlikely to you.
With that said, gaining financial security as an artist will require hard work, patience, talent, and knowledge of the market.
More importantly, you have to treat your art like a business and not a hobby you do in your spare time.
What Kind Of Art Sells Best?
According to recent data, landscapes tend to sell the most these days.
Considering the biggest part of the audience prefers to spend money on landscapes, they should be the centerpiece of your selling catalog.
Is Being An Artist Worth It?
Yes, being an artist is more than worth it, actually.
While building a successful art business won't happen overnight, getting into the industry is a decision you will not regret.
As long as you're willing to work hard, learn, and grow, making a full-time income from your artwork can become a reality for you.
Time To Wrap
Is everything clear on the matter of how to make money as an artist?
Hopefully, it is because this article must come to an end at some point!
I'll do my best to keep updating it with more relevant information in the near future.
Until then, the word is yours:
What do you think about these ways to earn from your art?
Which one is your favorite?
Let me know in the comments section, and we'll keep the conversation going.
Related Read: