How To Promote Your Art: 10 Strategies That Work
Are you ready to learn how to promote your art?
Creating artwork you love is an entertaining experience, but getting it in front of millions of people is challenging.
And artists wouldn't mind earning money from their work, so how can they make that happen?
Well, that's where digital marketing for artists comes in:
What's the point of creating an outstanding art piece if no one gets the chance to see it?
Today, I'll show you plenty of ways to promote your art and make money as an artist.
This post may contain affiliate links – see my affiliate disclaimer.
Recommended Read:
How To Promote Art Online: Best Ways To Promote Art And Make Money
1) Create An Amazing Art Portfolio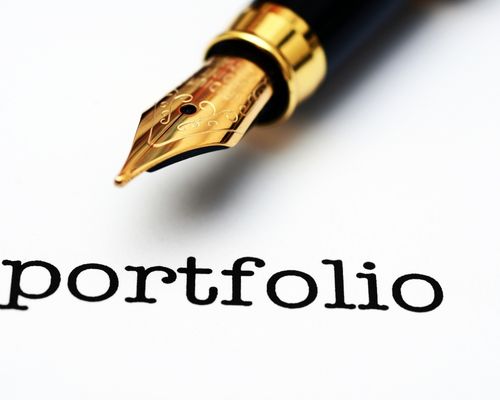 Chances are, you're already aware of the importance of having a killer online art portfolio.
Still, let me press on the subject a bit more:
Having an art portfolio that showcases the best of your abilities is one of the best strategies for effective networking and marketing.
Think about it:
You need something to show to prospective clients if you want them to consider you for a project, collaboration, or networking event.
Portfolios are powerful tools for any kind of product you want to market online, whether that's art or something else.
2) Start A Blog
Assuming that you already have an art portfolio, you might be wondering where to place it so more people would be able to see it.
Generally, one of the best places to have an art portfolio is your own website.
By all means, the benefits of starting an art blog are many:
Firstly, launching a site will help you build a powerful personal brand. Building that site up with quality content is the way to develop that brand further.
Secondly, owning a site will allow you to add essential information about your art, such as prices, contact info, and discount opportunities.
Take some time to learn how to write a killer About Me page. That page must include your artistic statement and explain to clients why they should invest in your art.
Also, include your services (if you offer any) on your website – that will give you more chances of getting hired.
Starting a blog doesn't have to be a costly venture – BigScoots provides affordable web hosting plans, so take advantage of that opportunity.
3) Connect Your Website With Your Art Store
There is no point in reading about how to promote your art unless you're already selling that art.
Subsequently, it's safe to assume that you own an art store.
Post a link to that store on your website.
You'll allow your blog visitors to visit and buy your art with one easy click as soon as you do that.
If you want this strategy to work more than well, learn as much as you can about SEO (Search Engine Optimization).
Being SEO-savvy will help you drive tons of traffic to your webpage and increase your art sales.
4) Publish Blog Posts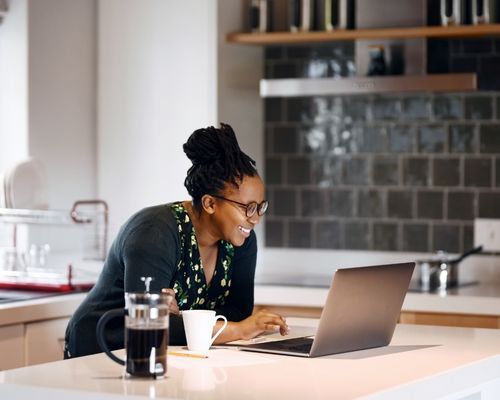 Before you start writing articles, you have to do in-depth research and find out who your target audience is.
Don't expect any art sales if you write for people who don't care enough about art.
Once you know who your readers are, begin posting high-quality blog posts.
What makes a blog article a quality piece of content?
That article must serve two purposes – answer questions or solve the problems your visitors have.
Remember – you should create content for your audience and not for yourself.
After gaining enough experience as a blog writer, consider guest blogging for other people in the art industry – that will help you reach a wider audience.
5) Do Search Engine Optimization
You might think that posting articles on your art website is enough to attract a large audience, but that's not true:
You'll have to do SEO (Search Engine Optimization) if you want to drive quality traffic to your art offers.
These days, you can learn about the best SEO practices without investing in expensive courses.
For example, Google and YouTube offer tons of information that will help you master the fundamentals of SEO.
That will be enough to start implementing SEO on your blog posts. However, SEO changes constantly, so you'll have to keep improving your abilities.
6) Do Promotion On Social Media
Quite frankly, one of the first things you should do once you start learning how to promote your art is to find out where your target audience is.
Do the people who are most likely to invest in your art spend time on Facebook? Are they mostly on Instagram?
Or maybe your fans like to spend time on Pinterest?
Whatever the answers to these questions might be, you'll have to figure them out as soon as possible.
Social Media is a powerful tool you can use to market your art and place it in front of thousands of potential buyers.
With that said, there is not enough time in the day to spend time on every Social Media Network there is.
That's why it's crucial to begin expanding your brand on the Social Media channel where most of your future buyers are.
Related Content:
7) Create Video Content
Speaking of Social Media, how do you feel about starting an art YouTube channel?
Sure, YouTube is not a Social Media channel – it's a search engine Google owns.
If you can devote some time to learning how to create and edit videos, uploading tutorials on YouTube will push your art business to the next level.
YouTube is one of the best places to promote your art.
I suggest browsing the platform and looking through the available art tutorials.
During this process, take a look at the numbers. Once you do that, you'll notice that art video content drives thousands and even millions of views.
8) Join Platforms For Selling Art
Assuming that you want an alternative answer to the question of how to promote your art, I'll give you an idea to think about:
Are you open to the opportunity of listing your art for sale on a platform you don't own?
I'm talking about any of the online platforms where you can sell artwork to a worldwide audience.
Joining such a platform will place your art in front of an audience you wouldn't be able to reach otherwise.
Here are some of the best platforms you can sign up for to market your art further:
9) Participate In Online Forums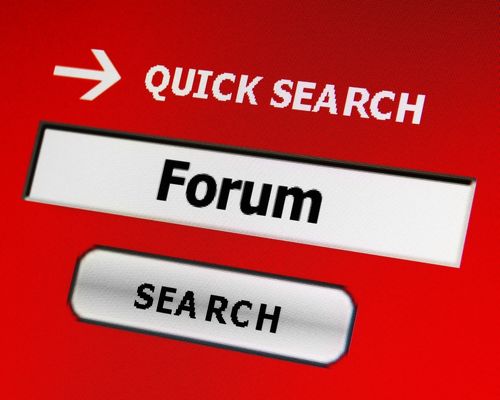 By all means, promoting your art online requires engaging with your audience.
With that said, a great way to start a conversation with potential buyers is to join an art forum or Q&A site.
Doing so will increase the traffic to your art website and boost your chances of making a sale.
Find out which forums best fit your niche and request to join them.
Remember – becoming a member of an art forum is not enough:
You'll need to keep the conversation going as often as you can.
10) Adjust Your Strategy
Let's say that trying any of the methods above works well for you.
Will you implement the same strategy all over again for years?
Just because something works, it doesn't mean you can't upgrade it and get even better results.
Test different strategies and keep using the ones that bring the most traffic and art sales.
The online world changes a lot, so you'll have to change your actions and promotional activities accordingly.
Final Say
Are you aware of the best ways to promote your art already, or should I keep going further?
I'll add more useful strategies and other answers to the question of how to promote your art later.
Until then, feel free to ask me anything you want:
How do you plan to promote your art online?
Which marketing methods do you like the most?
Let me know in the comments section below, and we'll talk further about it.
More Ideas From Color Me Affluent You Might Like: