20 Best Passive Income Ideas For Artists
What are the best passive income ideas for artists?
Chances are, you're wondering the same thing:
If you want to earn money as an artist, I'm sure you wouldn't mind turning your revenue into a passive income stream.
Once you figure out how to transform your artist income into a passive one, you'll be able to focus on the thing that matters the most – creating art on your terms.
Today, I'll introduce you to profitable passive income streams for artists.
Let's get to it, shall we?
This post contains affiliate links – see my affiliate disclaimer.
Recommended Read:
Best Passive Income Ideas For Artists
1) Affiliate Marketing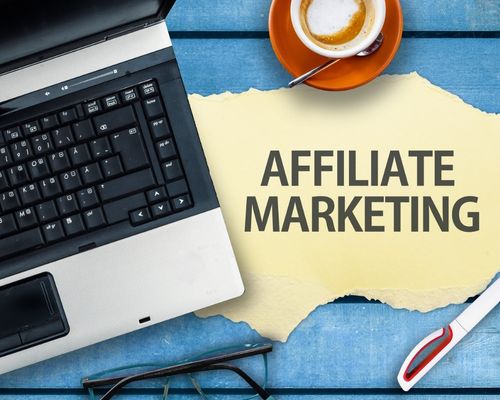 Without a doubt, the easiest passive income stream for any artist is affiliate marketing.
For those who don't know, affiliate marketing is an online business model that entails recommending products or services to readers/viewers.
Each time a member of your audience buys something through your affiliate link, you get to receive a commission.
Most artists don't mind talking about their favorite tools and resources with their followers.
Assuming you don't mind either, consider adding affiliate links to your posts to allow your readers to purchase high-quality art products through you.
Nowadays, there are plenty of well-paying affiliate programs you can join as an artist, such as Amazon Associates, ShareASale, Awin, etc.
2) Start A Blog
Many people like to believe that blogging for money is dead.
If I were one of these people, the site you're currently on wouldn't exist.
Believe it or not, starting a blog and earning a full-time income from it is still possible – thousands of people can back that statement up.
Devote enough of your time to learning as much as you can about SEO (Search Engine Optimization) and other ways to drive traffic to your art website.
Once you gain a large audience, you can monetize your blog in many ways, such as placing affiliate links, doing sponsored content, working with ad networks, etc.
BigScoots is a reliable web hosting provider that offers cheap monthly plans. Take a look at the hosting plans and choose one that suits your needs.
3) Ads Placement
Speaking of ad networks, let me tell you why placing ads on your blog is one of the best streams of passive income for creatives:
Above all, you don't have to work hard to earn money from ads.
When you join an ad network, the team behind it will assist you through the process of displaying ads on your blog.
It takes around a week to get ads up on your site. And once you start displaying them to your readers, you'll begin making money while you sleep.
Depending on which ad network you'll choose to work with, you'll have to meet different criteria.
For example, Mediavine accepts bloggers who have at least 50,000 sessions per month.
With that said, other ad networks will accept you with less blog traffic, so do your own research on the subject.
4) Start A YouTube Channel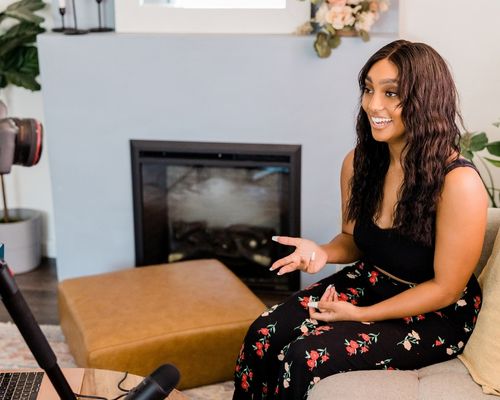 Another way to earn passive income revenue as an artist is starting an art YouTube channel.
There are many different types of content you can upload to your art YouTube channel.
Film your art-creating process, turn it into a helpful tutorial, and you won't regret it:
YouTube has billions of daily users – not taking advantage of that is leaving money on the table.
Now, I understand that you might be camera-shy or have no editing experience. But if you can overcome that, YouTube might become your favorite of all passive income ideas for artists:
YouTube will allow you to place ads on your videos as soon as you cover the requirements.
5) Teach Art Online Or In Person
Until we're still on the topic of art tutorials, how do you feel about teaching art to others?
Hopefully, you enjoy the idea:
Teaching your art skills to an audience is an excellent way to build a sustainable passive artist income.
While you can always help newbie polish their creative skills in person, doing it online is the better deal, in my opinion:
Companies like SkilShare will let you upload your art video course and earn money from it passively.
6) Create An Art Online Shop
Can you think of a better passive income idea than starting an art online store?
Personally, I can't:
Sure, launching an online shop requires time and effort. Be that as it may, owning an art store is worth the trouble:
After you upload your art, optimize it, and gain a large audience of potential buyers, your workload will reduce a lot.
More importantly, certain types of online stores will allow you to sell your creative work over and over again.
Let's talk about them, shall we?
Related: 25 eCommerce Platforms For Artists
7) Sell Original Artwork And Art Prints On Online Art Platforms
Alright, what do I mean by online art platforms?
Well, I'm talking about sites that will let you create your own art store and use their platforms to reach a large audience.
Such sites won't allow you to be in control of every aspect of your business.
But they have millions of daily visitors, and that will increase your chances of making art sales.
Here are some of the best platforms you can join to list your art for sale:
8) Sell Art In Online Galleries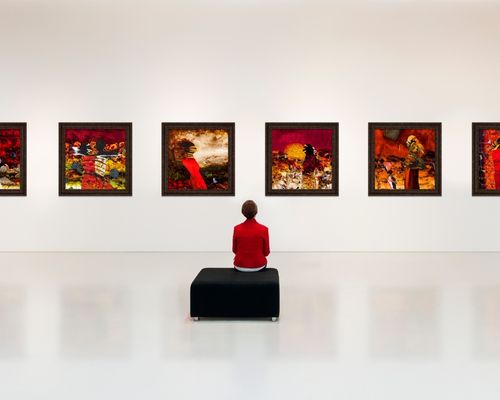 Quite frankly, selling your art in online galleries is not one of the top passive income ideas for artists.
However, listing your art for sale in an online gallery that attracts well-paying customers have certain advantages:
Working with an art gallery is an excellent way to build relationships in the art industry and network.
That alone is a good enough reason to research the most popular galleries and platforms where you can sell original artwork.
Be cautious, though – a gallery will keep a large number of your profits for the service it provides.
Related: Best Websites To List Your Art For Sale
9) Work With Print-On-Demand Sites
Print-on-demand (POD) sites are gaining more popularity with artists each day.
Why wouldn't they?
A POD platform will cut your business expenses big time considering you won't have to pay for printing and shipping the products.
On many occasions, does most of the marketing and selling of your products for you.
For example, Redbubble is a POD platform you can join for free.
Once you're a Redbubble seller, all you'll need to do is create an art design and place it on different products like pillows, notebooks, etc.
Spare a minute to learn how to sell art on Redbubble when you have a moment.
10) Create And Sell Art Digital Products
Undoubtedly, selling your art digital products is one of the best passive income ideas for artists.
That's due to the fact that you'll do the work once and keep making profits from it passively:
Each time a customer buys an eBook or downloadable file, you'll make an art sale.
It goes without saying that you can repeatedly sell the same products to thousands of different customers.
Consider creating and selling digital art products like eBooks, guides, and tutorials – these types of products tend to sell quite well online.
11) License Your Art
To clarify, art licensing is an agreement between an artist and a company for the rights to use your art on commercial products.
In other words, you'll allow a company to use your art on a specific product for a certain period of time.
You may wonder how licensing your art can become a passive income stream.
Here is how:
If the company decides to renew the licensing of your art, you'll keep making money without actively working for it.
Since licensing agreements are legal documents, do yourself a favor and hire a licensing agent to protect your legal interest.
12) Lease Your Art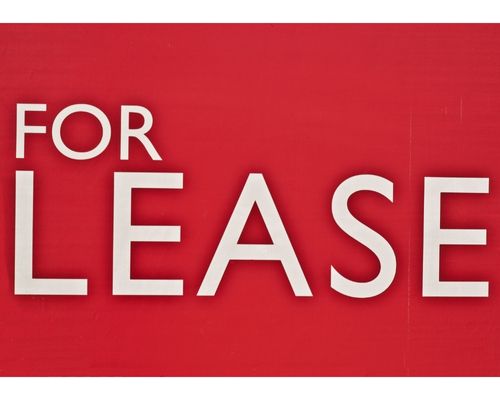 By all means, leasing your art is the same as renting it:
It's all about renting your art to a paying client for a period of time.
In my opinion, leasing your art is one of the most profitable passive ideas for artists:
It will allow you to build a client base and create plenty of lucrative connections in the field.
13) Offer Subscription Services
Heads up – offering subscription services is suitable for artists with large social media following.
There are many advantages of offering a subscription service to your audience:
Such an art side hustle will provide you with an extra source of online income.
I suggest joining platforms like Patreon to help you launch a subscription service as an artist.
14) Use Creative Market
Another way to build passive income is to work with Creative Market.
Creative Market will allow you to earn money passively by selling digital art products.
However, Creative Market will keep a huge amount of your profits as a fee.
So, do your own research before you decide to join the platform.
15) Sell Art On Instagram
Last on my list of passive income ideas for artists is the opportunity to make money by selling art on Instagram.
These days, Instagram is the number one choice of the social media platform for millions of artists.
Instagram makes it easy to connect with a large pool of potential art buyers.
Learn how to make money selling art on Instagram when you have a free minute.
More Art Side Hustles: 5 Extra Passive Income Streams For Artists
Sell Art On Festivals And Conventions: Selling art locally to conventions is an excellent way to do networking and build lucrative relationships within the art industry.
Apply For Competitions And Grants: More often than not, local organizations and communities offer grants for artists – try to take advantage of that.
Join Minted: Minted is a platform you can see as one of the best passive income ideas for artists.
List Stock Photos For Sales: Creatives who are good with the camera can earn a full-time income selling high-quality images on stock photo sites.
Become A Freelance Designer: Platforms like Upwork and Fiverr will let you connect with clients that want to pay for your art and design services.
Final Say
Alright, these are all passive income ideas for artists I have for you today.
Which one is your favorite?
And are you planning to try more than one idea on this list?
Let me know, and we'll keep the conversation going.