What Art Sells Best: 10 Best-Selling Art Types
If you're wondering what art sells best, I can give you an answer right now:
By all means, any type of art can sell well if you know how to market it. But that's not the whole story:
While many art types are easy to sell, some artworks are more profitable than others.
So, how do you decide what type of art to offer in your online store? Likewise, what kind of art should you try to sell to websites offering art for sale to people worldwide?
In this article, we'll look at the different types of art you should create to make the most money from selling art.
Recommended Read:
What Are The Top Selling Art Subject And Themes?
First and foremost, there is no one-fit-all answer to the question of what art sells best and which art subjects will undoubtfully result in revenue:
These questions are incomplete, in my opinion.
Just think about it – there is no way of knowing if your art will sell well if you have no idea how to market it and where to sell it.
Do you prefer to sell your art locally or offer it for sale online? Is selling art on consignment part of your business strategy?
What about the platforms that will accommodate your art? Will you sell artwork on Etsy, RedBubble, eBay, or even Amazon?
Are you planning to sell digital art prints or physical pieces of art like paintings or sculptures?
I suggest coming up with satisfying answers to these questions before you start selling your art.
With that said, a quick research online will show you that the categories of best-selling types of art haven't changed a lot through the years. Certain art types and themes make the list of top-selling art each year:
Best-Selling Art Themes
Local scenes
Landscapes
Abstracts
Modern or semi-abstract landscapes
Beach scenes, harbors, and seascapes
Wildlife
Portraits/pet portraits
Figure studies
Impressionism
Keep in mind that this list shouldn't be a blueprint or template to use while creating your art. The best way to create outstanding artwork is to pour your heart and soul into the art you make.
Assuming some of you haven't focused on an art style yet, I recommend picking the one from the list above you like and connect with the most.
What Is The Most Popular Art Style?
1) Abstract Art
By all means, one of the best answers to the question of what art sells best is always going to be abstract art.
Abstract art is an art style form that doesn't display a specific object to the viewer. Instead, abstract artworks focus on shapes, forms, colors, and texture.
One of the main reasons art buyers prefer to invest in abstract paintings is that such artworks bring different meanings to different consumers. In other words, they are open to interpretation – no two people will accept an abstract painting in the same way.
Creating abstract art is an excellent strategy for art business owners since such paintings are fast, easy, and affordable to produce.
2) Contemporary Art
For starters, what does contemporary art means?
Well, contemporary art is a style form that comes to life via modern materials and techniques. Likewise, modern artists are the ones that most likely will choose to sell such art.
Photographs, paintings, and even sculptures can become contemporary art.
Why should you create, market, and sell contemporary artworks?
Here is a reason – contemporary artworks can sell for lots of money if the artist behind them manages to implement a current trend.
3) Still Life Paintings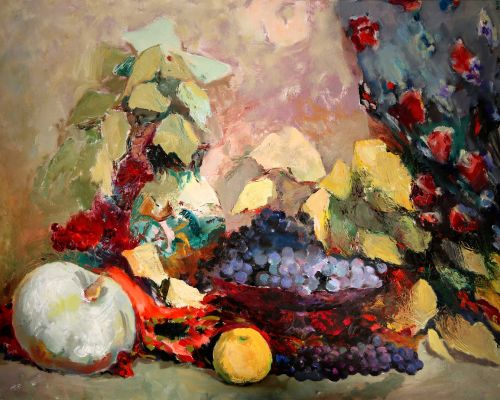 I'm sure most of you already know what a still-life painting is:
A still-life painting displays inanimate objects. For example, inanimate objects can be a fruit, chair, book, rock, household item, etc.
If you think that still-life artworks are things from the past, you're wrong:
Still-life paintings are as popular now as they were centuries ago.
And that means offering such artwork won't dry your art business out. On the contrary, still-life paintings sell more than well these days.
4) Wildlife Art
Even beginner artists know that wildlife art is all about animals:
Who hasn't seen a large canvas with running horses? Personally, horse-relating paintings are one of my favorites.
Of course, you can create wildlife art on different mediums than canvas:
Sculptures, drawings, posters, prints, and even art printables can all accommodate the wildlife art you have in mind.
5) Vintage Art
Most painters think that creating vintage art is not a profitable strategy. They believe such an art form has a dedicated, relatively small audience of potential buyers.
However, that's not true:
According to statistics, global art sales have increased by over 3% in the last year alone. Profits from vintage art and antiques are included in these numbers.
As a rule of thumb, vintage art tends to sell at high prices because such art brings the vibe of a specific time or place to the buyer.
Considering vintage artworks have been created in the past, these art products might not fit everyone's art business.
6) Portrait Paintings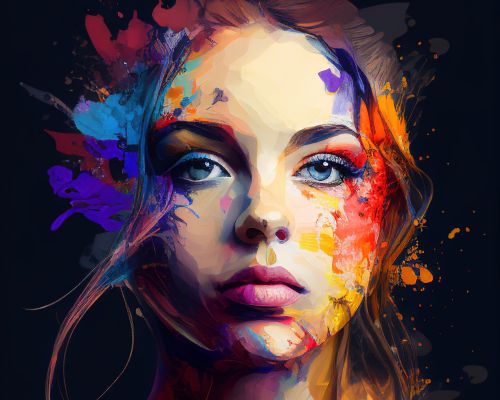 I'm sure I don't have to explain what a portrait is, do I?
A portrait is not only one of the oldest art forms but also a category that will always have a place in the list of what art sells best.
Portrait paintings might display one person or group of people. Do you have any experience creating portraits for your audience?
Here is a fact you should know if you want your portrait paintings to sell with no fail:
Above all, your portrait artwork must catch much more than the person's physical traits. Every potential customer should be able to feel the subject's personality, character, and emotional state while looking at your painting.
7) Landscape Paintings
Landscape paintings are a relatively easy form of art to develop abilities in. More importantly, landscapes are an easy sell:
Who doesn't appreciate a stunning view on canvas that will brighten their living room?
Recreating local scenes connects with a buyer on an emotional level – such scenes bring out the nostalgia or desire for vacation in clients.
Pro Tip:
Take advantage of seasonal trends or create at least a few winter landscapes. Winter is the most magical season for everyone who loves Christmas, so selling winter landscapes will increase the revenue of your art business at the end of each year.
8) Minimalist Art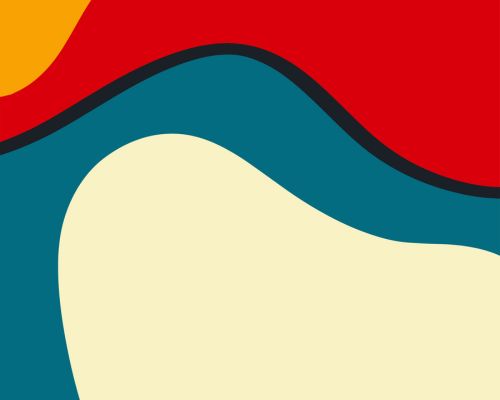 Quite frankly, most people think of minimalist art as simple art. I'll have to disagree, though:
While minimalist art is about simplicity, the vibe and overall appeal are more than complex.
Minimalist art usually contains geometric shapes and it's not rich in colors. It's a modern art form many artists prefer since the creation process is relatively short.
Chances are, some of you enjoy creating art that is more of a reflection of the viewer's experience of the subject than self-expression.
These painters are minimalist artists at heart, whether they know that or not!
9) Digital Art
Here is the deal with digital art:
Believe it or not, digital artwork must have a place in all articles that cover what art sells best.
Why is that?
Well, selling digital art will allow you to make passive income as an artist. Digital art is a product you'll create once and sell hundreds, maybe even thousands of times.
Examples of digital art are prints, posters, and art printables. Such products are selling well on many platforms, most of all on Etsy.
Related: How To Make Money Selling Digital Art Online
10) Sculptures
Creating sculptures is not for every artist – artists that prefer to paint should stick with paintings.
But if you want to try your luck with selling sculptures, you should know there is a large enough place on the market for them.
You can create a sculpture from stone, metal, and even wood.
Related Read:
What Size Of Art Sells Best?
Now that we have a pretty good idea about what art sells best, let's talk about what size your art should be:
As a rule of thumb, small paintings tend to sell more since they cost less money and are more affordable than large canvas.
However, wealthier people have bigger living spaces with larger walls. Subsequently, they will invest in larger size paintings to hang on these walls.
Another factor to keep in mind is repeated customers – the revenue of your art business will mostly come from clients that invest in your art repeatedly.
These clients can't buy dozens of large paintings – they will most likely purchase many smaller ones.
Although large paintings cost more, smaller artworks will sell more easily.
What Art Mediums Sell Best?
Oil
Acrylic
Pastel
Watercolor
Digital art
Graphite
Final Say
Are you well aware of what art sells best at this point?
Hopefully, you are.
But if you're not, you can ask me further questions.
Write them down in the comments section below, and I'll provide answers as soon as I can.
More From Color Me Affluent: